Stylish, high quality holiday cottage in the heart of Derbyshire












Imagine waking up in the morning to views of rolling green fields, a sense of space and the sound of nature. Parkfields Stable is in the beautiful countryside of Derbyshire, just south of the Peak District. This peaceful rural setting provides the chance to relax and spend time on yourselves. The only cottage on site… make it yours!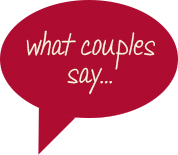 close (x)
"This has been the best cottage we have stayed in. Becky and Tom you are the perfect hosts. Everything has been wonderful, thank you." – Mr & Mrs Stubbins
---
"Perfect, we shall be back." – Mr & Mrs Mollard
---
"Lovely clean and well equipped cottage. Great location for exploring the area. Tom and Becky lovely, helpful hosts and the hamper was much appreciated. Scones yummy!! Thank you." – Mr & Mrs Smith
---
"What a lovely cottage in great surroundings. We found everything we needed had been provided. The very generous hamper was exceptional, especially the scones. Thank you." – Mr & Mrs Atkins
---
"Had a fabulous week here at Stables. Accommodation was perfect. Weather brilliant and fabulous autumn colours everywhere. Would love to come back. The hamper cake gorgeous – many thanks." – Mr & Mrs Garratt
---
"Lovely calm and peaceful stay. Ideal location!" – Clear Party
---
"From our initial reception by Becky & Tom, the accommodation, provisions of cake were excellent. Our hosts being able to provide information on local places to visit, eat and walk. Recommend visiting Haddon Hall – step back in time." – Perry Party
---
"Beautiful cottage in stunning surroundings. Welcome pack greatly appreciated, you have thought of everything for a wonderful stay." – Mr & Mrs Brown
---
"This is our new favourite cottage! Our stay was too short and we will definitely come back again. Thanks for the hamper and delicious cake!" – Wright Party
---
"Our second visit did not disappoint. The same warm welcome, peaceful countryside and all one would want from a holiday home. Thank you for more happy memories to take back home with us!" – Mr & Mrs Bowen
---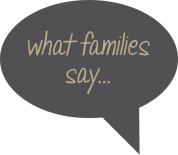 close (x)
"Wouldn't change a thing and can't think of anything you have missed. Perfect" – Richardson Family
---
"What a beautiful cottage in an amazing location with fantastic views all around. It was hard to coax my 4 year old away from the delights of the barn and surrounding countryside! We recommend Heights of Abraham, Crich Tramway Village, Dovedale, walking to Ashbourne across the fields and just getting lost driving around the lanes and the beautiful Derbyshire countryside. Thanks for the lovely welcome!" – Stein Family
---
"Our first family holiday as four and we coudn't have chosen anywhere better. Plenty of things for our 2 year old to do on site. Cottage was very well equipped for our boys." – Swarbrick Family
---
"We have had a wonderful time – enjoyed the peace and quiet and lovely views. Our children loved the toys and books and we found the whole place very comfortable – beds and sofas better than at home!" – White Family
---
"Thank you for such wonderful hospitality. The welcome basket was very much appreciated after a long drive. The cottage is lovely – with everything we needed ad the views stunning! We had a wonderful stay with some great days out, exploring and bike riding. Thanks very much!" – Tiedt Family
---
"From booking to leaving Becky has been most helpful and welcoming. The cottage is beautifully and cleverly designed, all of our needs were met. A very special stay for a special occasion. Thank you so much!" – Roberts Family
---
"Home away from home! Everything is so gorgeously perfect: the cosy cottage, lovely walks and friendly locals (animals and people!) Becky you did everything possible to accommodate our needs; heartfelt thanks. The effort you made and personal touches were really appreciated. The children will be talking about the delicious cake for a very long time! We can't wait to return…" – Khangura Family
---
"We made fabulous memories of fun, love, adventure and laughter here. Your hospitality, empathy and good humour made this comfortable cottage feel like a real home away from home. We will of course be back!" – Jones Family
---
"Very comfortable stay in a beautiful corner of the Derbyshire Dales. We had a wonderful time, cycling the Tissington Trail and 'Going Ape' in Buxton. Thank you for the delicious chocolate birthday cake! Very thoughtful." – Vaughan Family
---
"A really lovely stay. Just what the doctor ordered – fresh air, lovely views, biking, walking and pub lunches. Thank you! Great place and perfect hosting." – Milligan Family
---
"We had a fabulous stay here. The cottage is so beautiful and comfortable. The views are stunning.Thanks a ton for your warm hospitality and for the amazing cake. And thank you for the thoughtful touches everywhere.
I love this place. It has my favourite books and toys. I love my bed and the garden." – Raj Family
---
Is Parkfields Stable for you?
Our Peak District holiday cottage is perfect for couples and families alike – click on the buttons above to see what previous guests liked about it.

Couples love to come here for quiet, seclusion, retreat or a get together with good friends. For families there are large indoor and outdoor play spaces so parents can take a breather while children run off some energy.
We are also close to a whole range of activities and attractions.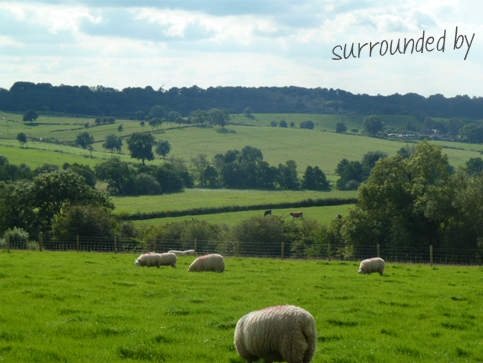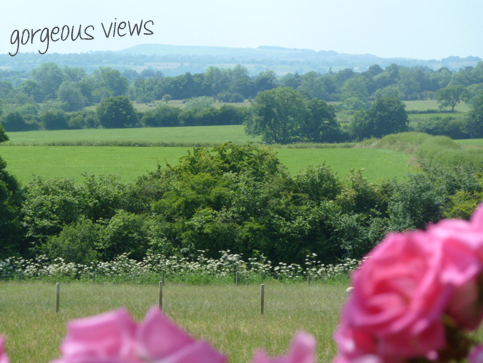 What was originally a stable on a working farm is now a warm and beautiful space designed so that you can enjoy just being – this is home from home but without the distraction of jobs waiting to be done! At Parkfields Stable we have created boutique style self catering with a cosy, inviting atmosphere and a contemporary edge. The cottage has its own garden back and front.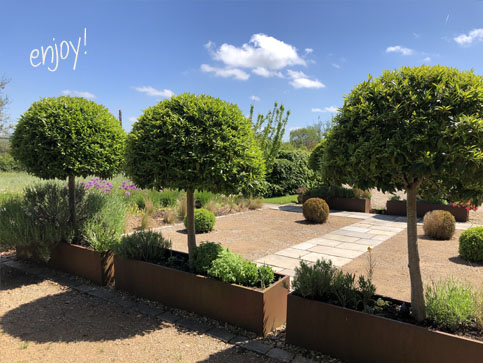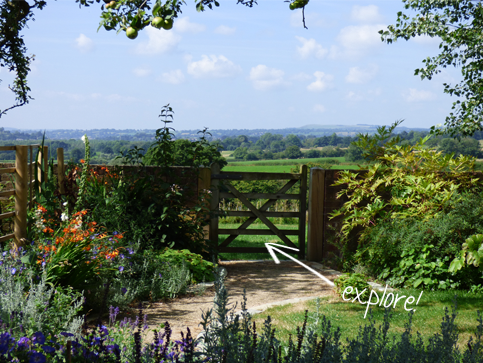 Brilliantly located!
Parkfields Stable is in the hamlet of Offcote, 2 miles from the rather lovely market town of Ashbourne, which has lots of independent shops and cafés, and 1.5 miles from the nearest pub. The Peak District is on the doorstep, as is Dovedale and Carsington Water; Chatsworth House, Alton Towers and a huge variety of other places are within a short drive. Go to our things to do page.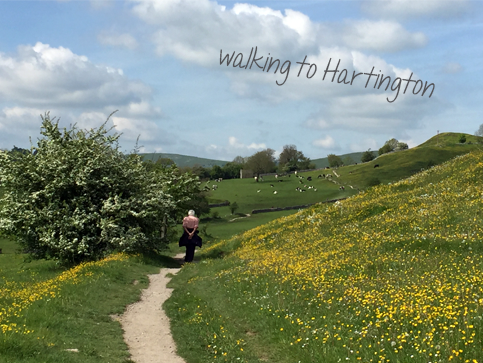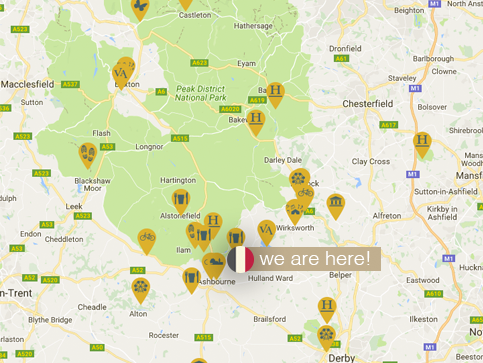 A little bit about us...
We are Tom & Becky plus 2 boys and a dog. We moved to Parkfields Farm in 2011 to be close to good walking country and escape the clutches of the M25! We love hosting and exploring so offer you a very warm welcome plus plenty of local knowledge. While you are here we do our utmost to make your stay what you want it to be. We know different people want different things from a holiday so feel free to ask for information or pass the time of day but feel equally free to ignore us and retreat into the sanctuary of your own company!